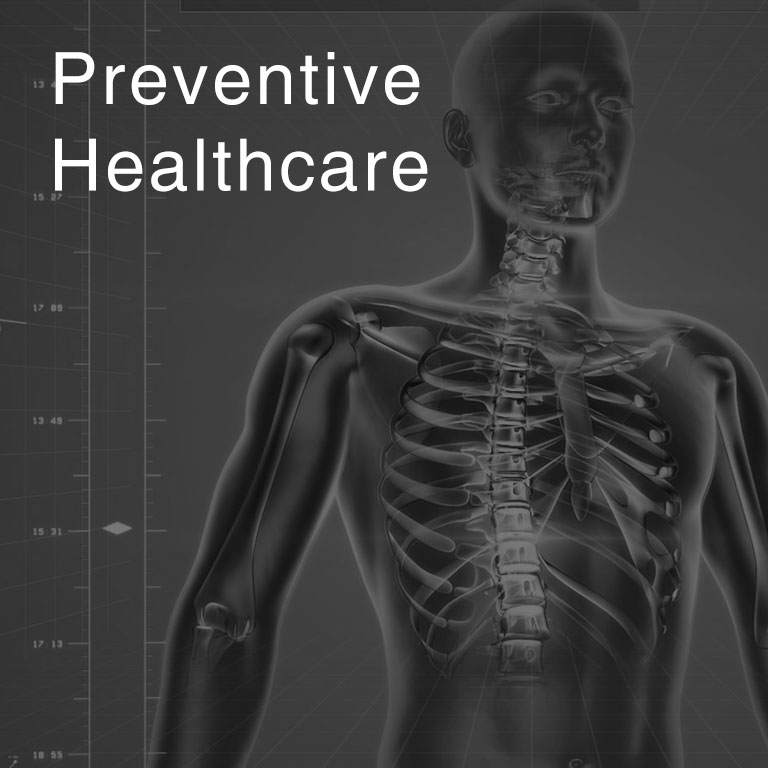 Preventive Healthcare Services include check-ups, patient counselling, and screenings to prevent illness, disease and other health-related problems.
Getting regular medical check-ups is one of the best gifts you can give yourself to maintain your health and well-being. Chronic diseases are preventable when detected early through screening tests. Diseases like cancer, diabetes, and heart disease are easier to treat in the beginning.
The benefits of regular check-ups include:
Reduce your risk of getting sick
Detect potentially life-threatening health conditions or diseases early
Increase chances for treatment and cure
Limit risk of complications by closely monitoring existing conditions
Increase lifespan and improve health
Reduce healthcare costs over time by avoiding costly medical services
Form a good partnership with the doctor so treatment can be more efficient
Get updated on new medical information or technologies that are available
Remember Preventive Health Check-ups not just prevents emergencies but also save on medical expenses in long term
Suggested Check-ups for Preventive Healthcare
Things to Expect During a Periodic Health Assessment (Preventive healthcare)
During a health check-up, there are several things you can expect that will be done. The doctor will ask about your health history which includes:
Family history
Past immunizations
Medical history
Lifestyle
Habits
How often do we need a health check-up?
We all understand the need of preventive health check-ups in our lives but it is also important to know when and how often we need to go for such check-ups:
If you are under 30 and healthy: If you are not a smoker, not over-weight, exercise regularly, do not suffer from any major disease then you need to go for a health check-up once every 2-3 years.
If you are between 30-50 years: Healthy individuals in their thirties must go for a health check-up once every 1-2 years. But if you have a sedentary lifestyle, smoke and drink, or are overweight, then you should opt for a preventive health check-up every year. 
After 50 years: People above 50 are more prone to various health issues, they must get health check-up done every year.
Take charge of your health and schedule an appointment with North City Hospital today. We offer a wide variety of services for exceptional treatment and care for you and your family. Contact us today to schedule an appointment.
North City Hospital offers special rates on various Health Check-up Packages from time to time. Follow our Facebook pages for details.